My hourly rate is $75. I can usually work with you to meet your budget. Web design packages start at $1,200 (includes SEO).
Branding & Identity Design
Logo Design
Print Design
Ad Design
Packaging Design
Website Design
Website Re-Design
Responsive Web Design
E-Commerce
WordPress
Search Engine Optimization (SEO)
Email Campaigns
Branding / Identity
Marketing Plan / Strategy
Naming Consultation
Market Research
Ad Campaigns
Social Media Marketing
Head Shot Photography
Product Photography
Business Photography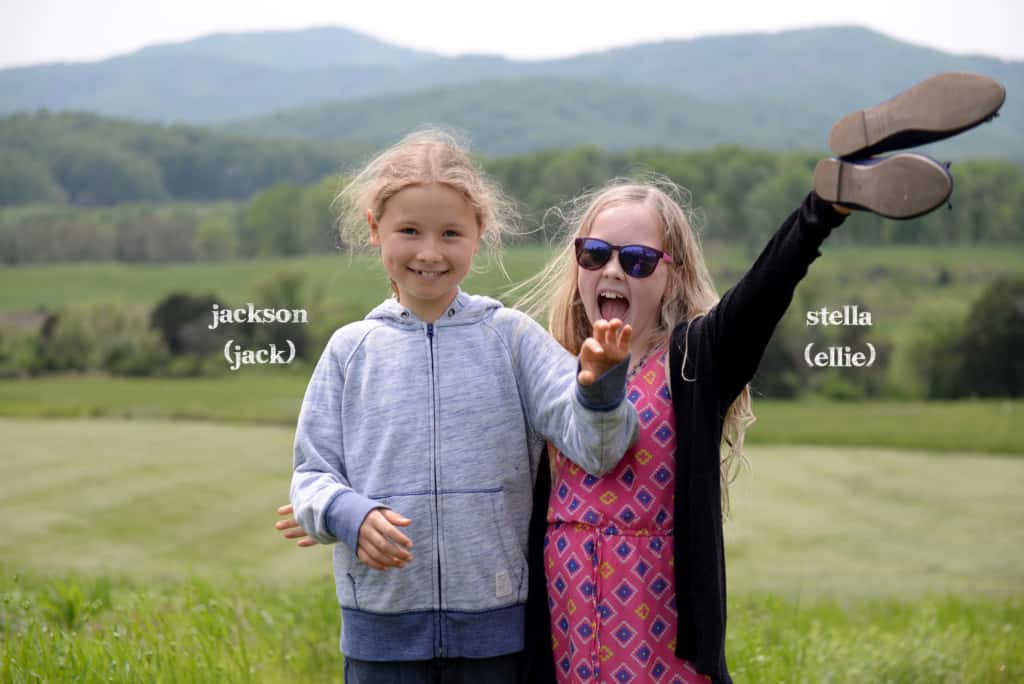 My name is Jana ('Yah-na') and I founded Stella Jackson Creative in 2009 as a graphic design firm in Sydney, Australia. Stella ('Ellie') is my 10-year old daughter and Jackson ('Jack') is my 12-year old son. Located in Charlottesville since 2012, Stella Jackson Creative has evolved into Stella Jackson Design & Marketing as my list of services grew to encompass web design and marketing.
In 2016, I launched Gamble Family Adventures & Travel, a travel blog based our family's frequent travel experiences. We love to travel and be outdoors because we love spending time together as a family.
My clients range from small to medium-sized businesses who need design, web design or marketing help. I can help you through your branding or re-branding process including design, web design and SEO (search engine optimization) as well as provide marketing and advertising support.
Whether your needs are on a project or ongoing basis, feel free to contact me to see if I can be of help. I never take on more work than my workload can handle, so I pride myself on delivering your project in a timely manner. It is important to me to communicate with you at every step of your project in order to ensure efficiency. I can also work with you to meet your budgetary needs.
I spend a bit of time every day to try and become just a little better at my job, learning, meditating and growing. I absolutely love what I do and appreciate all the creative opportunities I have been and continue to be offered by my clients.
Recent Projects I Have Completed for My Clients

Some Words from My Clients
"We had been looking for a graphic designer for several months, but the few ones I got in touch with never seemed able to meet our taste. Finally, when I discovered Jana through a Google search, it appeared likely that such a passionate designer would be the partner we had been looking for — which became obvious as soon as we started working together. After reviewing our design brief, Jana sent us a few proposals and, taking great care, created numerous modifications. Most importantly, each modification introduced that special detail that makes all the difference. Needless to say, we are extremely satisfied with the results. Thanks, Jana."
"Jana's work impressed me on multiple levels. She had an uncanny sense for what I was pondering but hadn't yet said aloud, really listened effectively to what I was seeking, brought forward beautiful design ideas for my consideration, and did it all in a timely manner and with excellent communication skills. How could so many terrific characteristics and abilities find their way into one graphic designer? I recommend Jana unequivocally and would hire her again in a heartbeat."